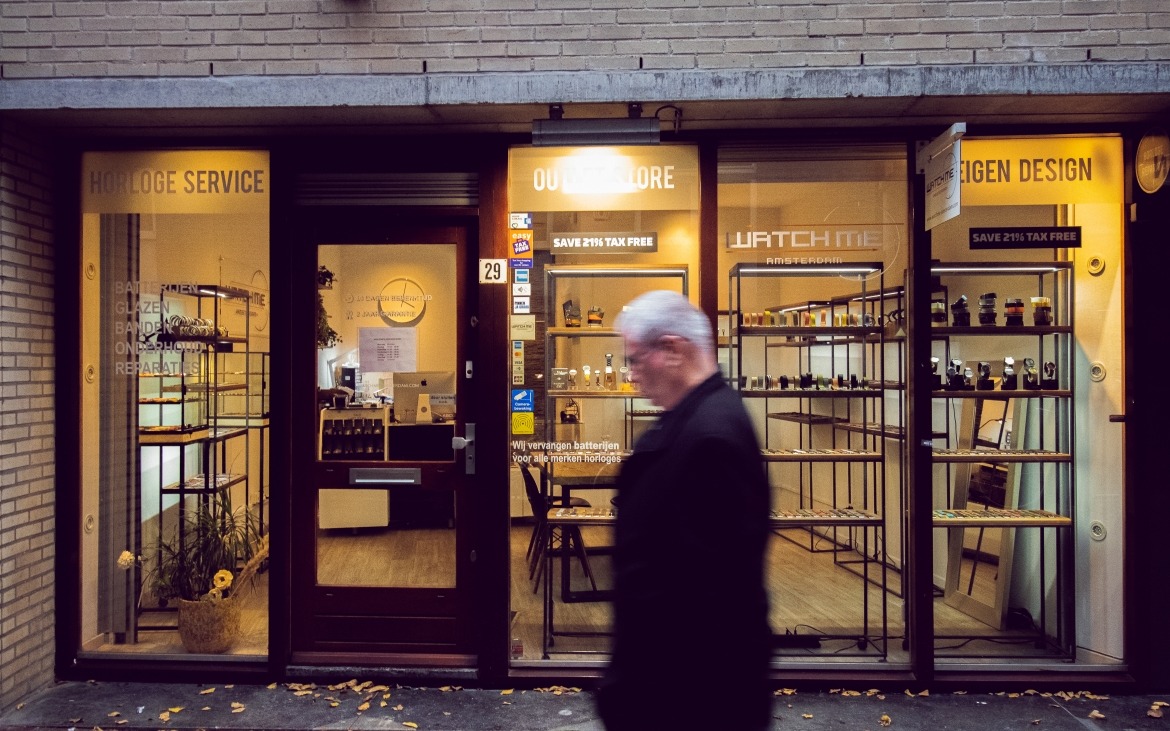 OUR STORE
WATCHME IN THE HEART OF AMSTERDAM
Our store is located in the center of Amsterdam and is the perfect address if you need a watch overhaul.
Do you need to replace the battery or the watch strap? Or do you need a full service for your watch? you are in the right place!
Do you need help with choosing the ideal watch strap? In our store we have more than 500 straps available.
We offer expres service for battery and strap replacement.
Would you like to offer your watch for repair? Just come by, without an appointment.
Do you have questions? You are welcome to come by, our team will help you.
WATCHME AMSTERDAM 
Nieuwe Nieuwstraat 29 
1012 NG Amsterdam Nederlands
OPENING HOURS
Monday        Closed
Tuesday       10:00 – 17:30
Wednesday  10:00 – 17:30
Thursday      10:00 – 17:30
Friday           10:00 – 17:30
Saturday       11:00 – 17:00
Sunday         Closed
TELEPHONE
+31 (0)20 7371449
EMAIL
support@watchme-amsterdam.com