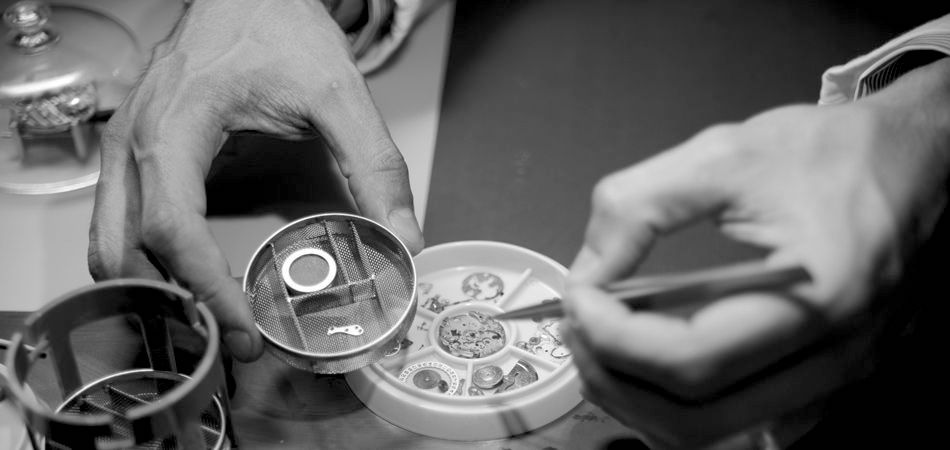 OVERHAUL SERVICE
Quality watches require Quality attention
WHAT EXACTLY IS AN OVERHAUL?
Overhauls are several services combined into one, provided for watches that need it in order to get into good mechanical condition for daily use and wear. It is like our restoration service, but less intensive.
Is an overhaul right for you?
Your watch needs periodical servicing and an overhaul every 5 to 7 years. In an overhaul, we will make sure your watch performs well, is as water or dust resistant as possible and gets to a decent overall condition.
What we do?
– We clean the movements manually, mechanically, and ultrasonically.
– We repair and refurbish the movements as necessary and have them electronically timed.
– We lightly polish the cases and bracelets to give it a little more shine.
– We rebuild or replace worn or defective movement parts, gaskets, crystals, and crowns,
– We re-seal, dust-proof, and pressure test the watch as needed, depending on the make and features of the watch.
– We can even add special services like dial refinishing or case refinishing, done on request.
How often do we need an overhaul service?
We recommend you get an overhaul every 5 to 7 years as part of a basic maintenance schedule, or sooner if your watch has been performing poorly. We guarantee our work for one year after the overhaul is completed.